Fix: Unable to uninstall office
---
Error: We need to close some programs but weren`t able to.
1. Open Control Panel
2. Programs and Features
3. Click Microsoft Office in the list of installed applications
4. At the top, click `Change` On the resulting dialog,

5. click `Repair` - choose the Online Repair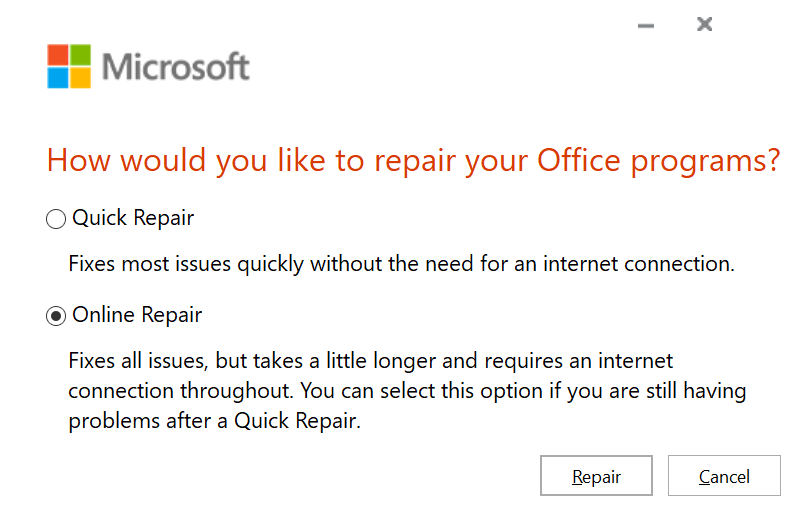 6. Uninstall again
or
1. Open the following link to download "Office uninstall support tool"
2. Install the tool and following instruction to uninstall office