Win10 installation software prompts "Error launching installer"
Author:
Dragon
&nbsp Posted:
16 July 2020
&nbsp Viewed:
288 times
&nbsp Tag:
#Windows 10
---
Cause of issue: The interface language and non-Unicode program language are inconsistent
1. Open the control panel
2. Click "Region"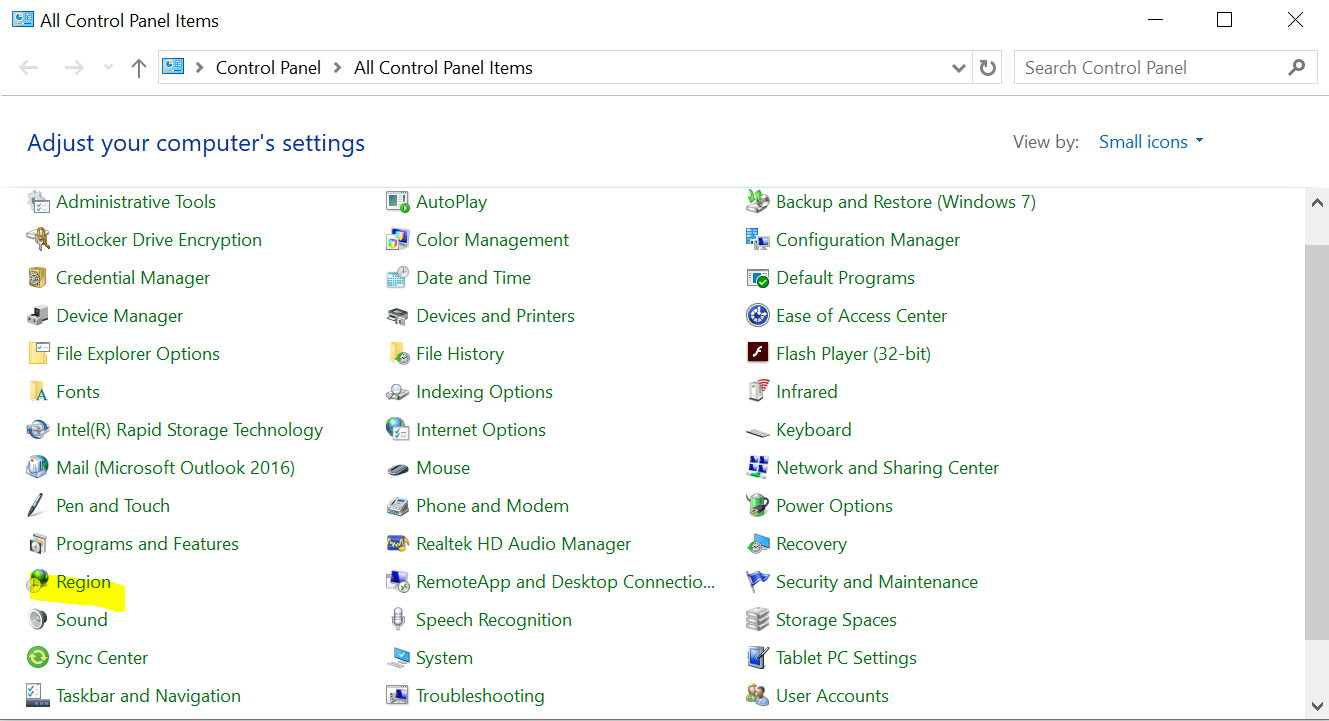 3. Click the "Administration" tab. Click the "Change System Regional Settings" button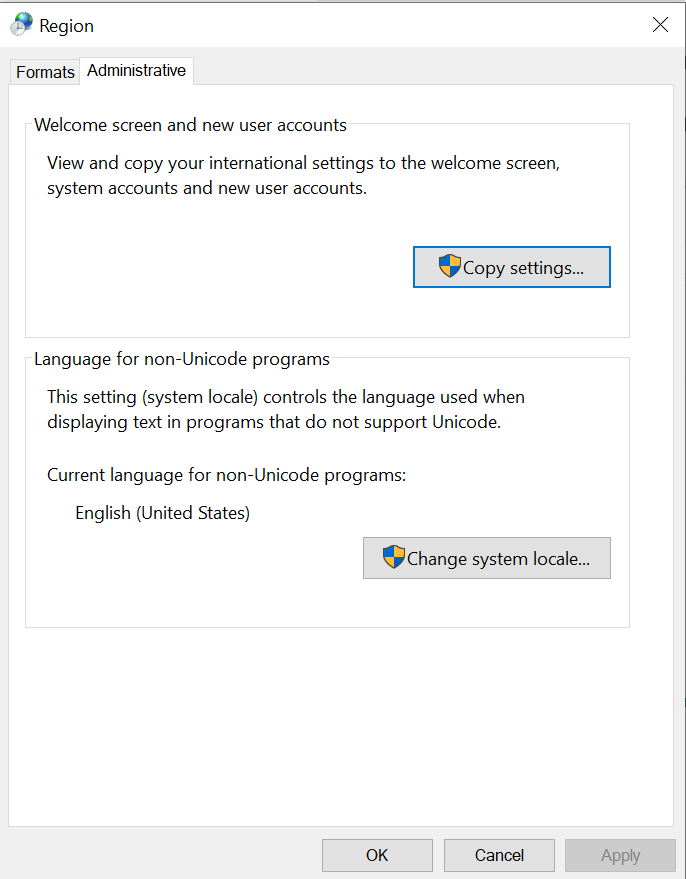 4. Set the current system area to a language that match the install software
4.