Win7 cannot connect to win10 printer
Author:
YY
&nbsp Posted:
4 October 2022
&nbsp Viewed:
224 times
&nbsp Tag:
#Windows 10
---
Sharing a printer can help us make two computers share a printer, which is very convenient. However, many users of the Windows 7 system find that they cannot connect to the printer shared by the Windows 10 system.
1. Turn off the shared printer in Windows 10.
2. Then on the Win10 computer, enter appwiz.cpl in the search in the lower left corner of the desktop, press Enter, open the "Programs and Features" window, click "Enable or Disable Windows", and check "SMB 1.0/CIFS File Sharing Support" , click OK, and you need to restart the computer after the installation is complete. (If there is no search box, use the Win key + R key, the [Run] window will pop up, and enter appwiz.cpl)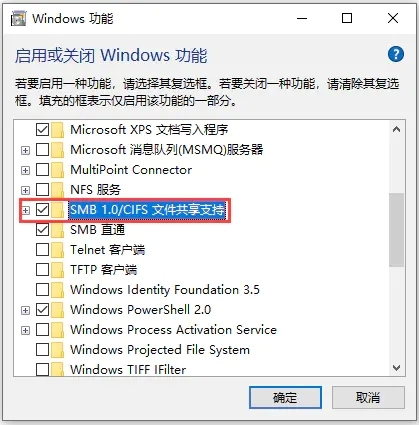 3. Re-share the printer in Win10. After that, the win7 computer can connect to the printer shared by the win10 computer normally.